Home Hub
255 Hay Street, Subiaco WA, Australia
open right now
---
Services Available
Accommodation
Homeless Support Services
Home Hub is WA's only website that provides simple and easy access to safe and affordable housing;

1. information;
2. resources; and
3. listings of safe and affordable housing

Connecting people and safe and affordable housing.

Advertise your home, or find and apply for housing that is available right now.

We work with all people, all landlords and all agents/managers to connect with each other.

For low-moderate income households or people with unique housing needs, Home Hub is like an Uber for safe and affordable housing including;

1. People with Disability

2. Mental Health Illness and Recovery

3. Seniors and Older Australians

4. People Experiencing Family and Domestic Violence

5. People Experiencing or At Risk of Homelessness

6. Youth and Young People at Risk

7. Veterans and their Families

8. People in Need of Alternative Housing - For Example, Pandemic Responses and Self-Isolation, Fire and Storm Relief etc.
Areas Serviced
Western Australia, Australia
Kimberley, WA, Australia
Perth WA, Australia
Pilbara, WA, Australia
Mid West, WA, Australia
South West, WA, Australia
Goldfields-Esperance, WA, Australia
Peel, WA, Australia
Gascoyne, WA, Australia
Wheatbelt, WA, Australia
Referrals accepted by
This outlet offers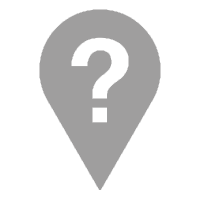 Contact Details
Service Hours
| | |
| --- | --- |
| Monday | 12:00am to 11:30pm |
| Tuesday | 12:00am to 11:30pm |
| Wednesday | 12:00am to 11:30pm |
| Thursday | 12:00am to 11:30pm |
| Friday | 12:00am to 11:30pm |
| Saturday | 12:00am to 11:30pm |
| Sunday | 12:00am to 11:30pm |